If you're ready to reinvent your life or work, now may be your time. With the New Year ahead, a lot of people are thinking about their life, work, relationships, what really matters to them. 
Gayle Lantz offers ideas to consider for people who are ready (or even just thinking about) some kind of life or work reinvention. She argues the process does not have to be a difficult as you might think.
Whether you are seeking some kind of change, transformation or reinvention, this episode will prompt your thinking and help you accelerate your progress.
This episode covers:
Questions to ask yourself as you head into the New Year

How to think about personal reinvention. Assessing your level or readiness.

External and internal forces that drive reinvention

Five thoughts that hold you back or prevent you from making needed change

The importance of personal truth–being who you really are and going for what you really want
LINKS:
Resource: 
The Life Work Planning Workbook: Get What You Really Want in Your Life and Work
by Gayle Lantz (Available on Amazon)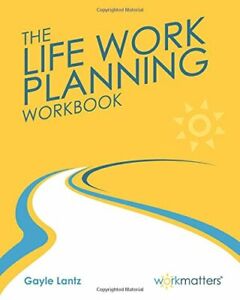 Previous Episode: