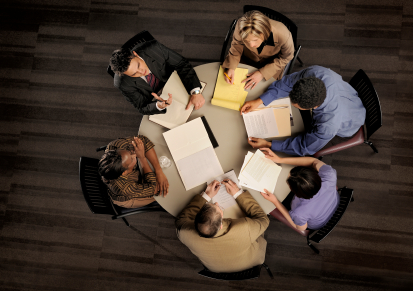 Team Meetings Made Simple
By Gayle Lantz
In my role as executive coach, I often see clients holding too many meetings. The problem isn't too many meetings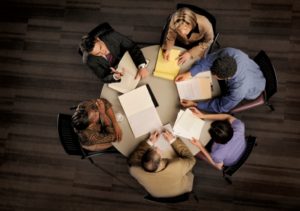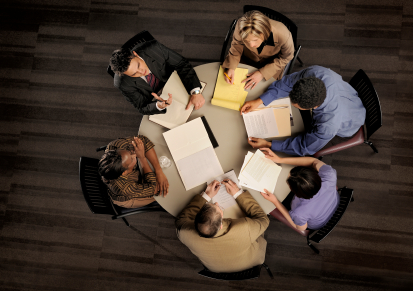 necessarily – it's too many unproductive meetings.
They argue that some meetings are beyond their control. They don't initiate the meetings, but they must attend — so they think.
Whenever a customer, business or team problem occurs, "Let's have a meeting…" seems to be the impulsive response.
Other managers take on too much work dealing individually with team members when they should call a meeting instead. In some cases, a meeting may help reinforce one-on-one communication efforts.
They key is finding the right mix of communication between working one-on-one and collectively with your team members. Both approaches can be very effective.
In those cases when you want to meet as a team periodically, keep the meeting focused. Remember the meeting does not have to last too long. Much can be accomplished in 15 or 20 minutes.
Try this kind of agenda to engage your team:
1. Acknowledge recent accomplishments and/or setbacks
2. Summarize what the team needs to achieve over the next 30 days.
3. Ask team members what they've observed or experienced. "What's working?" "What's not working." They may cover successes, problems, changes, etc.
4. Ask for their ideas/input on how to move forward in the best way.
5. Thank them for their ideas and suggestions. Confirm expectations and next steps.
This is a simple outline that engages your team, keeps a positive focus for your team and generates potential solutions you may not have considered otherwise.
Team members appreciate the opportunity to share their thoughts and ideas, as opposed to being told what to do.
They'll be better team members.
You'll be a better leader.
Gayle Lantz is a leadership consultant, speaker, author and founder of WorkMatters, Inc. She works with organizations, executives and top performers who are serious about growing their business and themselves..
Share this article :
About the author (gaylelantz)
REPRINT:
You may reprint articles from
Gayle's Insights
in your own print or electronic newsletter. But please include the following paragraph: Reprinted from
WorkMatters.com
, a free ezine produced by Gayle Lantz featuring tips for leaders and executives who want to grow themselves, their team and their business. Subscribe at
http://www.GayleLantz.com/signup