How to Run a Productive Company Retreat:
Choose from Special Reports that offer straightforward content on the issues you really want to know about.
Pure Substance for Executives On the Go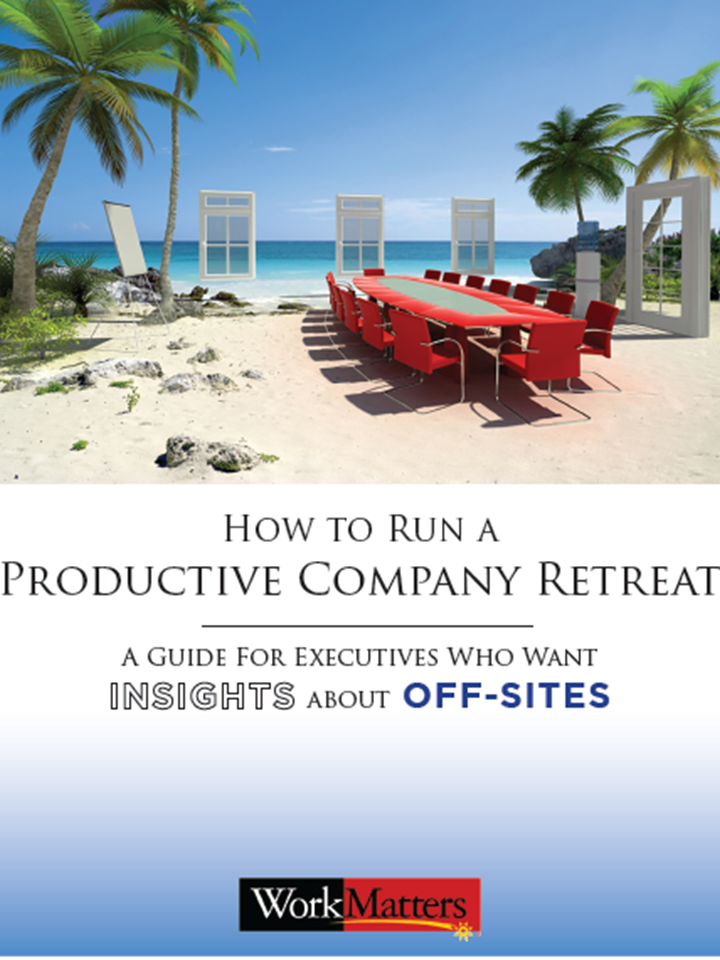 Each report is easy to read with dozens of valuable tips, advice and strategies compiled from Gayle Lantz's newsletters, workshops and consulting business. Topics are designed to help you grow your team, yourself and your business.
Special Reports are only available digitally. Download the reports and be reading them within minutes.
How to Run a Productive Company Retreat
A Guide for Executives Who Want Insights about Off-Sites
You will learn:
Smart retreat planning techniques
How to clarify important issues on the front end
What to do before the company retreat to make it a success
Questions to ask retreat participants in advance
Key elements to consider incorporating in your retreat
Common mistakes and practices to avoid
Post-retreat suggestions to help you make the most of your retreat
Note: The report includes a sample pre-retreat questionnaire for your executive team that you can use or modify. Additional free resources are available upon request.
GET YOUR REPORT FOR FREE:
WHAT PEOPLE ARE SAYING:
"We approached Gayle to help us develop our growth strategy at a time when stakes were high. Gayle introduced new ideas, processes and resources to challenge our thinking, clarify our vision, aid our decision-making and help us execute most effectively. She offers a perspective that is both innovative and practical. This has been a very enriching experience resulting in improved communication, new developments, achievable goals and solutions for our current challenges. Gayle is a valuable part of our team."~Gina McWilliams, CEO, Real Time Medical Data (RTMD)
"Gayle's help we've narrowed our focus to areas that are most important to the future and growth of the firm. Gayle has been invaluable in leading us to clarify our vision and strategy. Consequently, we are targeting our efforts, executing plans and better positioning the firm for exciting growth opportunities."~Ralph Q. Summerford, President, Forensic Strategic Solutions PC