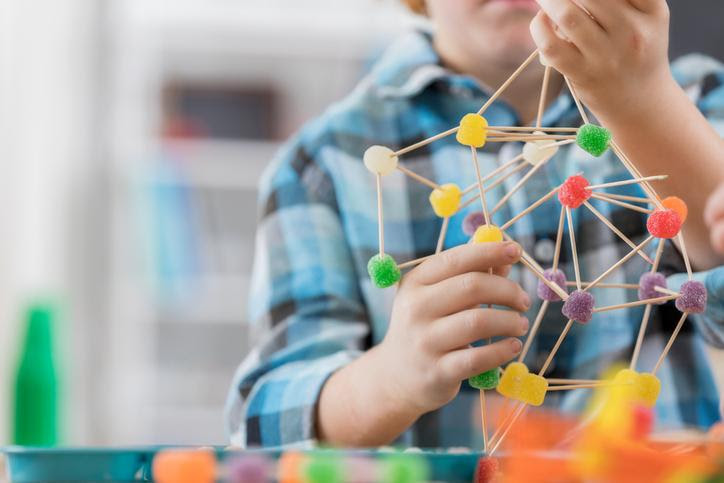 Tips for Leaders who Manage Overthinkers
By Gayle Lantz
"This doesn't need to be a science project."
That's a friendly reminder a manager gives her team when she makes requests.
If you lead engineers, technical professionals or analytical types, you're more likely to encounter over complication challenges.
No matter what kind of team you lead, there are times when you have lots of moving pieces to manage. Projects stall. You're stuck in analysis paralysis.
You may have too many people involved in decisions.
You're inundated daily with massive amounts of information that slow you down.
And then there are the truly complicated challenges–"people issues."
People issues include personality clashes, performance problems, hurt feelings, conflict, blame, jealousy, turf battles, team tension and communication problems.
How do you know where to put your time and attention? Trying to focus on everything at the same time is exhausting–not to mention unproductive.
Strive for SIMPLICITY.
Note areas of your business that you are over complicating.
Clients frequently report challenges in these areas:
Business strategy: Some companies are over complicating their strategy development process with too much data. They tend to over analyze and have trouble executing. As one CEO said, "We've got so many metrics in place, we're spending too much time trying to track activity without getting real work done."
Communication: People have different communication styles. Even choice of words can make a positive or negative impact depending on the listener. Emails are misinterpreted. Does everyone really need to be copied on that message?
Meetings: People are involved in meetings unnecessarily…and often in unnecessary meetings. In many cases, meeting time could be cut in half to achieve real results.
Processes: Large companies are especially vulnerable to complicated processes. Many are working to streamline processes in different areas to increase efficiency and reduce cost.
If you're over complicating, use these tips to help yourself and others think more clearly…and quickly.
1. Stop procrastinating. Creating complication can be an excuse not to take the action you really need to.
"I've got so much to do, I don't know where to start!" You may be complicating things in your own mind.
Change your view. Think, "This doesn't have to be complicated."
2. Stop deciding by consensus. Some decisions can be made at the top without everyone's involvement. Involving too many people in your decision-making naturally complicates the process and slows it down.
Some executives are concerned about leaving some people out. They feel political pressure to include people who really don't need to be involved. Use your discretion.
3. Stop creating so many choices. Contrary to popular belief, people prefer fewer choices. Limited choice aids decision-making.
Limit the options. Give analyzers enough time to think a bit, but provide a reasonable deadline for decisions to be made.
4. Stop micromanaging. Unfortunately many micromanagers may be unaware of their own behavior. It bogs down projects, creates frustration and muddies the waters.
Let go. Allow employees to do for themselves. You'll accelerate progress.
5. Stop trying to prove how smart you are. When you know a lot about a specific topic, you don't have to share everything you know. You might create confusion unintentionally.
Focus only on what's most relevant.
When you're frustrated by situations that seem too complicated, ask questions like these to simplify:
What's the shortest route to the outcome we want?
What if we can really achieve our goal in half the time?
What's the core message?
What are the most relevant ideas to consider?
Simplicity is smart–but it's not always easy.
Look for ways to create simplicity in your work and business.
Keeping things simple helps your team, your customers and your business.
What's something specific you can simplify in your work or business?
Don't overthink it.
Gayle Lantz is a leadership consultant, speaker, author and founder of WorkMatters, Inc. She works with organizations, executives and top performers who are serious about growing their business and themselves..
Share this article :
About the author (Gayle Lantz)
REPRINT:
You may reprint articles from
Gayle's Insights
in your own print or electronic newsletter. But please include the following paragraph: Reprinted from
WorkMatters.com
, a free ezine produced by Gayle Lantz featuring tips for leaders and executives who want to grow themselves, their team and their business. Subscribe at
http://www.GayleLantz.com/signup