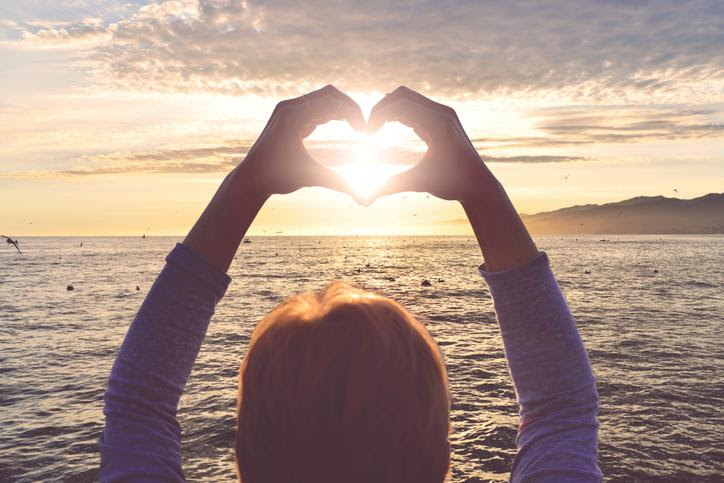 Last weekend, while driving in Atlanta, I was almost hit by a driver going the wrong way on 10th Street in the downtown area. When his truck headed directly at me in my lane, my heart stopped.
Luckily he stopped at the traffic light at our intersection, so I could maneuver around him.
I later witnessed another vehicle making a slow dangerous illegal U-turn on Piedmont Road, another busy road in Atlanta. The driver drove on part of the sidewalk to complete the turn.
Crazy! But to those who live in Atlanta, that's not uncommon. It's traffic in Atlanta.
In that moment, I realized I could…
Stew about it or let it go.
Let that be a reason not to go to Atlanta or accept that it's just part of the experience.
What helped the most was shifting my focus entirely to the BEST parts of my trip:
Working with clients I enjoy in the Atlanta area
Seeing my daughter who lives and works there
Catching up with friends there (including a college roommate visiting from New York City that I hadn't seen in years)
Attending a National Speakers Association meeting as a long-time member
I appreciated the chance to spend a weekend doing work I like with people I enjoy, developing myself professionally and having fun with family and friends.
Given the many challenges and setbacks I've experienced over the years, I've learned one of the best ways to overcome negativity, frustration or stress is to focus on what you enjoy and appreciate instead.
What you focus on expands.
In leadership and management roles, stress is part of the job. At the end of the day, you may carry that heavy weight home.
But if you can shift your attention to the aspects of your work that you find most fulfilling or enjoyable, you will begin to change how you think about your work.
Noting what you appreciate or find valuable is an ideal way to begin creating transformation — personal, team or organizational.
This appreciative approach works. It represents the imperative foundational work I do with my clients to help them achieve best results.
So with "love" in the air this Valentine's week, pay attention to the lens through which you view your life and work.
Keep a sharper focus on what you love and appreciate.
Your load will lighten as you grow yourself and your business.
PS: As you work on your goals this year, keep WorkMatters in mind as a resource. If we have not met, I'd be happy to introduce you to WorkMatters services. Contact me directly.
Gayle Lantz is a leadership consultant, speaker, author and founder of WorkMatters, Inc. She works with organizations, executives and top performers who are serious about growing their business and themselves..