Leadership Tips to Keep You Grounded
By Gayle Lantz
It was two days before Christmas. I heard a loud popping sound in my backyard. When I looked outside, I saw a few sparks…then big flames.
You could see the blue electric current travel through the ground. It was terrifying.
A neighbor called 911.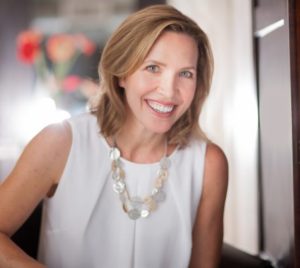 Within a few minutes, three firefighters arrived. But it was too dangerous for them to go in the backyard with a live wire down on the ground. So there we all stood in the kitchen watching the fire burn ten feet from the house.
Their job at the moment was to keep me calm while waiting for the power company to turn off the primary breaker. Every time I thought the fire had burned out, it ignited again.
We chatted about the courage it took to fight fires. One of the firemen said, "It's easier to battle what you can actually see. It takes more courage to deal with the invisible. That's what those linemen do."
Soon a few linemen appeared in the backyard to assess the situation. Eventually the fire went out. They repaired the line and restored power.
Just another day on the job for them. But a huge moment of relief for me.
Over the years, I've had the opportunity to serve a number of power companies. They are valued clients of mine. It's nice to feel like a valued customer of theirs. (Special thanks to Alabama Power.)
I have worked closely with their leaders and know firsthand the importance they place on safety, culture and developing their talent. This allows them to do work that matters.
Here are leadership tips inspired by my recent experience with those who fight fires and restore power:
Leadership takes a lot of trust…
Trust your instincts.
You'll inevitably deal with visible and invisible challenges. They range from minor irritations to shock waves. Know when to fight and know when to back away.
Trust your team.
When you've got the right crew in place, let each team member do his or her own job. They will appreciate your trust in them.
Trust the timing.
When a negative experience occurs, you may wonder, "Why is this happening now?" Look for the lesson or something to be grateful for. (I'm so glad I let the dog out in the backyard earlier that morning. She returned to the house safely just before the sparks flew.)
Restore your own power.
Take the time, space or break you need to re-energize yourself.
This is an ideal time of year to do that without guilt. Leading well takes a lot of energy.
Expect the best.
Believe good things are in store in the year ahead. Do you have to "see it to believe it?" Believe it so you will see it.
Ignite something.
As a leader, sometimes you've got to light a fire, and sometimes you've got to fight a fire. Both require courage.
Remind yourself of the real reason you lead–to make life better and brighter for other
people on your team, in your company, in your community or in the world.
What will you ignite?
Gayle Lantz is a leadership consultant, speaker, author and founder of WorkMatters, Inc. She works with organizations, executives and top performers who are serious about growing their business and themselves..
Share this article :
About the author (Gayle Lantz)
REPRINT:
You may reprint articles from
Gayle's Insights
in your own print or electronic newsletter. But please include the following paragraph: Reprinted from
WorkMatters.com
, a free ezine produced by Gayle Lantz featuring tips for leaders and executives who want to grow themselves, their team and their business. Subscribe at
http://www.GayleLantz.com/signup