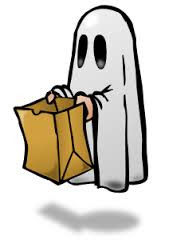 Good Leadership Advice – Just in time for Halloween
By Gayle Lantz
It's almost Halloween.
Business can be scary. Even strong leaders have fears that get the best of them from time to time. Just for fun I thought I'd serve up some seasonal leadership advice.
1.  Quiet the voices.
Are you hearing voices? If so, that's normal. They'll haunt you, if you let them.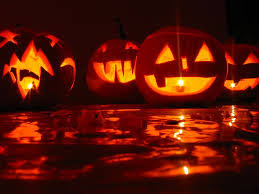 What if I made a bad decision?
Have I hired the right talent?
What if we can't make the numbers?
Self-doubt will kill you.
Don't let your self-doubt creep up on you. A lot of the issues that plague executives and business owners are generated in their own minds. They worry over events that have not happened. They anticipate the worst instead of the best-case scenario.
You may worry that you're not doing enough, that you're not moving fast enough, that you or your business is not successful enough.
Stop it.
Instead:
Remind yourself of the success you've accomplished so far.
Keep your plan in front of you. (If you don't have one, you'd better create one.)
Surround yourself with capable people who can help you move the business forward.
Recognize the voices that try to scare you. Dismiss them quickly.
2.  Get out of the shadows. Be visible.
Where are you showing up?
It's easy to get busy, and keep your head down. But smart leaders stay in front of people–not to make themselves look good, but to keep a pulse on what's going on in other parts of the organization or in their community.
Get involved in something you care about–whether it's serving on an internal committee or outside board.
Speak wherever you can. You'll build your public speaking skills–one of the best leadership skills to develop.
Attract (positive) media attention. You'll build your credibility and reputation.
Increasing your visibility will help you expand your business more easily.
3.  Remove the mask. Be yourself.
The best leaders know themselves well and leverage their strengths and uniqueness.
Build your self-awareness by seeking feedback or taking assessments.
Speak the truth about your situation so you can get to the heart of problems more quickly.
Resist perfection. Embrace vulnerability. It helps you become more "real" to others. You'll build stronger professional relationships. No one's perfect.
You'll feel some relief when you take pressure off of yourself to be someone you're not.
4. Cast your spell. Strengthen your influence.
What do you want to happen?
Whether you're trying to overcome a difficult problem or simply get to the best outcome, know that you can influence the situation.
Believe that you can influence. Too many leaders sell themselves short.
Start small. Don't try to transform a person or situation at work in a day. Work on small improvements over time.
Prepare your case. Think through all aspects of the situation.
Engage other people in problem solving. Don't use brute force.
As you continue your leadership journey, you'll inevitably find yourself wandering in the dark at times. You'll experience surprises that make you shiver.
To quote French writer, Andre Gile, "There are very few monsters who warrant the fear we have of them."
Stay on your path. Light the way for others. There will be treats waiting for you.
PS: Don't trick or treat alone as you build your business. If you need my support, let me know. 
Gayle Lantz is a leadership consultant, speaker, author and founder of WorkMatters, Inc. She works with organizations, executives and top performers who are serious about growing their business and themselves..
About the author (gaylelantz)
REPRINT:
You may reprint articles from
Gayle's Insights
in your own print or electronic newsletter. But please include the following paragraph: Reprinted from
WorkMatters.com
, a free ezine produced by Gayle Lantz featuring tips for leaders and executives who want to grow themselves, their team and their business. Subscribe at
http://www.GayleLantz.com/signup