Meet me at the Treehouse.
Friday, November 2, 2018
Mini-Retreat for Women Leaders
With Gayle Lantz
Ruffner Mountain in Birmingham, AL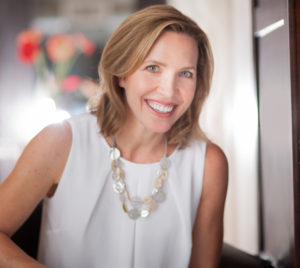 Figuring out what's next is a process. Here's what I've learned over the years…
It takes time--and focus.
It takes getting out of your normal environment--and out of your comfort zone.
It requires a different perspective--and new way of thinking.
It's necessary if you want to be deliberate about what you really want to do, be or create.
That's why I've designed a unique mini-retreat experience for those women leaders who want to think and talk about these issues as they apply to their own lives and work. Enjoy the collective energy and brainpower of other women leaders who are coming together for a similar purpose.
If you'd like to get away for the day just to focus on you, I hope you'll join me and a small group of amazing women who are committed to moving their lives and work forward in new and meaningful ways.
The mini-retreat is for you if:
You want to clarify your vision and make smart decisions in the year ahead.

You're thinking a little differently about your future, but can't seem to find the time, process or people to help you think things through.

You don't want to live your life by default. You're ready to take charge.

You are near or in the midst of a turning point and want to make a wise move.
What some past retreat participants are saying…
"Thank you for the amazing retreat! I am enthused about things in my private and professional life."

"It came at a critical time and I appreciate the opportunity to hit the "reset" button."

"It was excellent! Really helped shape my focus and vision for the year and brought me a lot of clarity when prioritizing my goals. Plus I met super amazing women and have enjoyed networking after the retreat."

"I loved the Treehouse—it was a wonderful place to be inspired! My transition process has been jump started, thanks to you."

Event Details:
Seats are limited. Register early to save your spot!
Date: November 2, 2018
Time: 9am-4:30pm (includes lunch and wine reception)
Location: Ruffner Mountain
Birmingham, Alabama