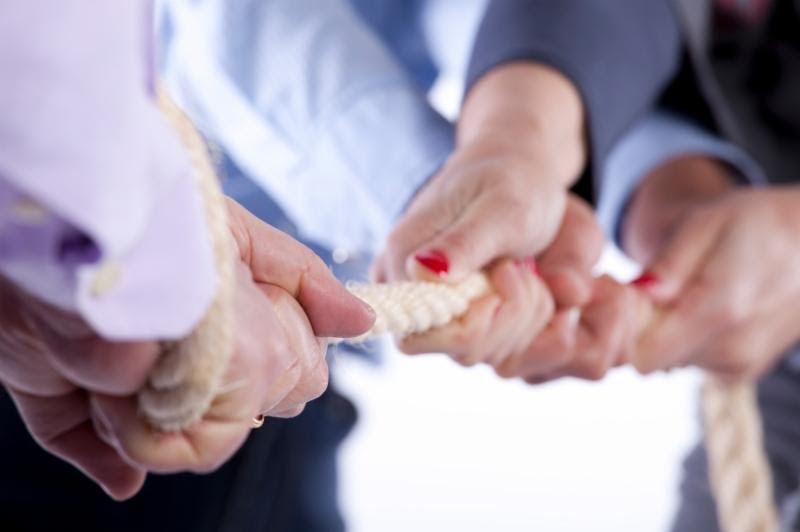 If you work in an office with people, you will experience conflict in the workplace. It's inevitable.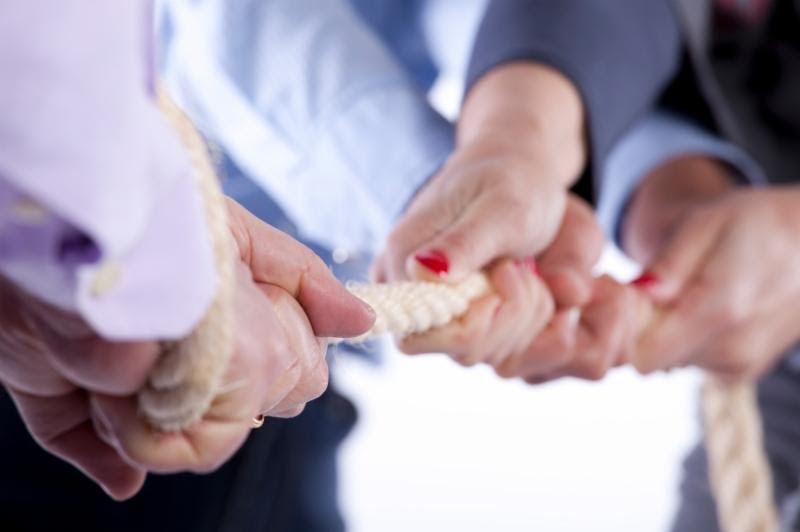 Doesn't matter if you are in a large or small company. Conflict will arise.
As a leader, even if you're not part of the conflict, you have to learn how to help others work through it–if you want to get any real work done.
Here are a few quick ideas to help you or your team deal with conflict more easily when it occurs.
1. Focus on the end goal. Often people in conflict are too focused on each other. They point fingers at each other. Sensitivities flare.
Instead of thinking about how to achieve results, they try to second guess the motives or actions of the other person with whom they are supposed to be working. Their view is skewed. Help orient them back to the outcomes that need to be achieved.
2.  Look for opportunity. Ask the question, "Where is the opportunity in this?" Hint: There is opportunity to work together better, to understand each other better, to see different points of view, to demonstrate flexibility, to test your assumptions, to learn something helpful.
It's easy to avoid conflict when you perceive it as something negative. Look for the good.
3.  Listen more. Some people are good at making a mountain out of a molehill. Acknowledge concerns that people have. Sometimes people simply need to know they are being heard. Listen to what's being said…and what's not being said.
When you've listened to all sides, let your team members know you believe the conflict can be resolved constructively. Your attitude as a leader influences their belief in their ability to work through problems.
Dealing well with conflict strengthens you as a leader. Walk away from conflict and it will grow and come back to bite you. Don't let conflict in your workplace become a destructive force in your business. Approach conflict with confidence.
PS– If you know someone who is dealing with conflict in the workplace, please pass this along.
Let me know if I can be of help to you or your team.